OUR DATA CENTER
Harness the power of Tier III Data Center for your growth
Pathway's Tier III Data Center Built for optimal performance and redundancy
Pathway's state-of-the-art Tier III data centre in Markham, Ontario, is designed to meet the most demanding requirements of modern businesses, governments, and other organizations. With rigid certification/compliance and third-party audit processes in place, we ensure that mission-critical data central to your business is guarded and cared for around the clock. Our data centre is equipped with the latest technologies and infrastructure, including redundant power and cooling systems, advanced fire suppression systems, and cutting-edge security features.
At Pathway, we understand that every business has unique needs, and that's why we offer flexible and agile solutions tailored to your specific requirements. We have you covered whether you need additional space, power, or security. Our experts have real-world experience in building disaster-proof, forward-thinking solutions to help you achieve your business goals and stay ahead of the competition.
We know that your clients, the government, and partners demand state-of-the-art facilities and the highest security and privacy. That's why our Tier III data centre services have every feature you need, including N+1, 2N+1 or better redundancy at every level and assured security that safeguards your data from physical and cyber threats. With our data centre services, you can rest assured that your mission-critical data is protected 24/7 and that you can access responsive support whenever needed.
Redundant security, power, infrastructure and processes
CCTV Monitoring
24x7x365 on-site security
ISO 27001 & 27002, ISO 27018 SOC 3, SOC 2 Type II, SOC 1 Type II and CSAE 3416
3-level authentication (access card, pin code and biometrics)
Man traps
Individually locked cabinets
Escorted access to critical areas
24x7x365 facility monitoring with sensors, alarms and audit logs
Private suites with custom security controls
Robust power distribution
Full range of AC-powered products
Generator (1 MW)
Redundant power systems
Physically segregated power and cooling systems
Prime, uphill location
Configurable product solutions
Configurable space
Private suites, cages and shared rooms
Smoke, gas and fire suppression
Hot/cold containment design
Multiple carriers, ISPs and CDNs
Full gigabit Ethernet internal switching using enterprise Cisco devices
All systems sourced from world class manufacturers
Raised floor with floor leak and heat detectors
Fully equipped temporary work site
Vehicle access and loading dock
99.982% uptime and SLA guarantee
2N UPS
Minimum N+1 cooling redundancy
Triple redundant cooling infrastructure
Redundant monitoring
Redundant power in each cabinet
Multiple entry fibre
SLA-based cross connects
Separate mirror and disaster recovery sites in Toronto and Montreal
Dual network operations centres (NOCs)
Multiple upstream data and internet connections to Tier 1 providers
Perks of choosing our Managed Firewall Services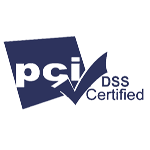 Payment Card Industry Data Security Standard (PCI DSS)
Pathway is PCI DSS certified, ensuring your credit card transactions and customer data are always secure in storage and during transmission. You can trust us to protect your sensitive information with strong encryption and expert monitoring.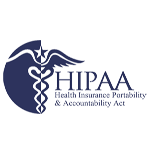 Health Insurance Portability and Accountability Act (HIPAA)
As a HIPAA compliant data center, Pathway meets rigorous physical, network, and procedural security requirements to protect your personal health information (PHI) and maintain confidentiality. Our Tier III Data Center meets rigorous security requirements to protect against unauthorized access, allowing you to focus on providing exceptional healthcare with peace of mind.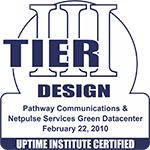 Pathway's data center solutions in Canada are Tier III certified by the Uptime Institute for maximum reliability and uptime. With on-site security, redundant infrastructure, multiple power and cooling distribution paths, and 24×7 management, we guarantee 99.982% availability for all your data center needs.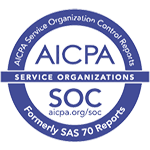 System and Organization Controls (SOC)
Pathway is certified compliant with SOC 1 Type II, SOC 2 Type II, and SOC 3 Type II. These reports confirm that our security, availability, processing integrity, confidentiality, and privacy controls are properly designed and maintained. As a Pathway client, you can request and use these reports to support your compliance strategy.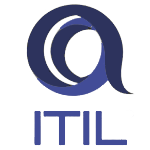 Information Technology Infrastructure Library (ITIL)
Pathway's technical staff are all ITIL®-trained and qualified, providing the highest standard in IT service management. We use ITIL best practices for service strategy, design, transition, operation, and continuous improvement in our daily service and support operations. This ensures consistent, documented, and effective services tailored to your needs, benefiting you with top-notch service and support.
* ITIL is a registered trademark of AXELOS Limited.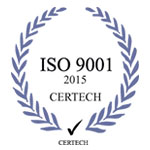 International Organization for Standardization (ISO) 9001
Pathway's ISO 9001 certification ensures we consistently provide quality data center services and products that meet our customer's needs and regulatory requirements.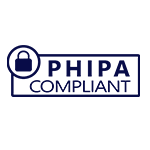 Personal Health Information Protection Act (PHIPA)
Pathway's compliance with PHIPA means that we follow comprehensive information practices for handling personal health information (PHI), including security, retention, and access. This ensures we adhere to the general principles for collecting, using, and disclosing PHI.
Our Offerings
In minutes, build a secure and private cloud storage for your business within our world-class Tier III Data Center.
Server Colocation Services
Host your server in Pathway's scalable Data Center to meet your most demanding colocation requirements.
Backup and Disaster Recovery Services
Eliminate data loss and downtime with Pathway's comprehensive data backup and disaster recovery solutions at a competitive price.
A DATA CENTRE IN CANADA BUILT TO EXCEED THE AUDITOR'S REQUIREMENTS
Why Pathway is the right choice for your Data Center requirements
Pathway provides customized solutions with personalized support to address your specific needs. We don't charge for every interaction with our support team, and our streamlined business structure enables us to make decisions quickly and efficiently. Our custom data suites and scalable infrastructure allow us to offer reliable and cost-effective data center services, cloud hosting, and colocation solutions to help your business succeed.
At our managed data center, we take care of all essential services, such as heating, cooling, power, security, and day-to-day maintenance, so that you can focus on your core business operations without any hassle.
If you require additional support, we offer a range of services, including remote reboot, remote hands, network and device monitoring, server management, data backups, tape rotation, OS patch management, application support, cabling, and equipment storage. Our cost-effective solutions enable you to access these services for a fraction of the cost of managing them in-house.
Pathway's tier III data center in Markham, Ontario, provides secure and private data solutions. Your data stays in Canada, beyond the reach of U.S. laws like the Patriot Act. Our facility offers 3-factor authentication, secure cabinets, private data suites, and data segregation to ensure the confidentiality and integrity of your data.
We understand that trust is essential in business. That's why all of our data center services pass through our Tier III data center, which is ISO 9001:2015, ISO 27001:2013 certified and SOC 2 Type II compliant. This ensures ultimate reliability, security, and privacy for your data.
Our data center is equipped with 24x7x365 perimeter alarms, biometrics, video surveillance, firewalls, and intrusion systems to provide comprehensive protection for your data. We apply the same degree of care to our hiring practices to maintain the highest security and privacy standards.
At our data center, we prioritize ensuring your infrastructure never goes down. We have multiple levels of redundancy for power, cooling, disaster recovery, and networks built right in. Additionally, we provide customer-focused SLAs and a minimum uptime guarantee of 99.9%.
Our guarantees are practical and realistic, and we do not make unrealistic uptime promises such as 100% uptime with a long list of exceptions. With our backups at every level, you can trust that your infrastructure will remain up and running, and we will be here to support you every step of the way.
At Pathway, we take pride in our tier III data center, which is supported by multiple network operations centers located across the globe. We utilize ISO 9001:2015 and ITIL processes, ITSM, and quality management systems to provide consistent and high-quality support for your infrastructure.
Our internal processes are regularly governed and audited to ensure that our data center services meet the highest quality standards. Our staff and processes also undergo rigorous continuous improvement programs to ensure that we can innovate and adapt to new and emerging needs.
PATHWAY COMMUNICATIONS
A checklist for your reference
Pathway understands that choosing a data center provider can be daunting, especially given the critical importance of data security and uptime. That's why we've created a comprehensive data center checklist to help you make an informed decision and ensure that your business's data is protected.
Our data center checklist covers all critical components of a data center, including power and cooling systems, physical security measures, and network connectivity. It can help you evaluate your current data center setup, choose a new provider, or provide a roadmap for ongoing maintenance of your data center.
DOWNLOAD OUR FREE DATA CENTRE CHECKLIST