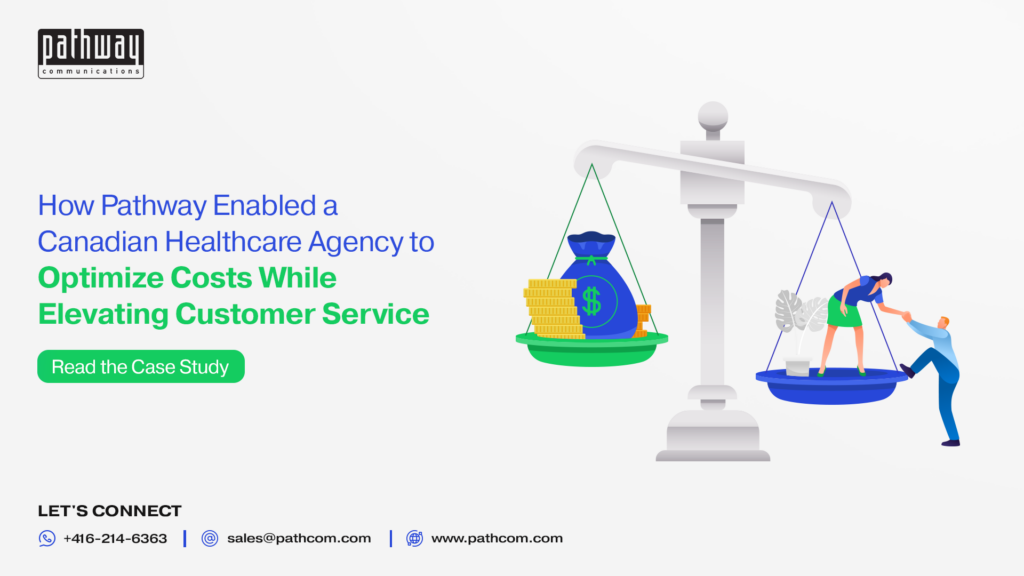 Client Overview
Incepted in 2008 under the auspices of the provincial government, the agency (our client) specializes in crafting interoperability solutions tailored for healthcare institutions. They have pioneered an Electronic Health Record (EHR) system that facilitates healthcare professionals—from physicians and nurses to laboratories and hospitals—in digitally accessing and disseminating patient data. This sophisticated platform not only streamlines the sharing of diagnostic lab reports and prescriptions but also champions enhanced healthcare management practices.
The Challenge
Transitioning from a predominantly research-oriented stance to active service delivery, the healthcare agency was confronted with the imperative to refine its service offerings to meet, if not exceed, client expectations. However, a looming financial constraint added complexity to this endeavour: healthcare allocations were verging on half of all expenditures related to provincial programs. If unchecked, these costs threatened to claim a staggering 70% of the provincial budget within a mere decade. Thus, the agency started looking for solutions that could amplify the efficacy of its Service and Help Desks without escalating current operational costs.
Options Evaluated
Leveraging internal resources to elevate service quality, concurrently targeting cost reduction. This approach, though, encountered obstacles, especially in terms of requisite technological advancements and infrastructural capital.
Engaging with Managed Services from a reputable service provider, ensuring that quality and cost-efficiency were balanced.
The Decision
Following a meticulous 2-year RFP (Request for Proposal) journey, the healthcare agency forged a strategic partnership with Pathway Communications to serve as its Managed Services Provider. This pivotal decision signified the institution's inaugural venture into outsourcing a function of paramount significance.
Services Offered by Pathway
Management of user access, password security, and processing access requests.
Handling service requests for the installation, relocation, modification, access, and restoration of files related to the client's IT infrastructure and assets.
Management of access permissions and utilization of IT assets for healthcare agency's representatives.
Providing guidance on the usage of healthcare agency-licensed software and platforms, including MS Office, Replicon, and SharePoint.
Ensuring uninterrupted service by effectively managing incidents, problems, changes, and events, inclusive of user notifications.
Responding promptly to system alerts communicated to the service center.
Resolving technical challenges associated with the network, SSL-VPN, and security tokens.
Facilitating conference calls by providing French interpretation services for discussions between healthcare agency clients and their supplier representatives.
Addressing and rectifying data quality concerns as identified through internal or healthcare agency's quality assessments.
In addition to Technical Support, Pathway also offered business-supporting solutions necessary to improve the overall customer experience.
Administration of user identity, encompassing registration, enrolment, and account initialization.
Comprehensive RSA Token management, from issuance to distribution, tracking, and archival of relevant documentation and inventory.
Maintenance and updates to the configuration management database.
Oversight and management of secure certificate protocols.
Provision of support and resources to local registration representatives and service desks.
Dedicated support for EHR business operations, inclusive of instructional assistance.
Outcome/Results
After partnering with Pathway Communications, the healthcare agency observed:
Cost Efficiency: Reduced overheads and optimized operational costs, ensuring sustainable healthcare allocations.
Service Excellence: Enhanced technical support leading to reduced system downtime and improved user experiences.
Data Integrity: Improved data quality and reinforced patient record security.
Increased User Satisfaction: Streamlined access and better guidance for end-users.
Scalability: Infrastructure ready for future demands and growth.
Inclusivity: French interpretation services catered to the province's linguistic diversity.
Want to resolve your tech issues quickly and effectively? Connect with us!
📞 416-214-6363
📧 sales@pathcom.com