ONEPATH
A NEW MANAGEMENT PORTAL FOR PATHWAY CLIENTS
SINGLE SIGN-ON ADMINISTRATION PORTAL
We are pleased to introduce OnePath, a new, web-based Administration Portal for all Pathway Communications clients.
Access your Pathway Service features. Use new business intelligence and productivity tools. View detailed usage reports and invoices. Upgrade or add services according to your needs.
FEATURES
The OnePath Portal provides access to all your Pathway subscriptions, including:
Current and past invoices
Upgrading existing services
Ordering new services
Detailed firewall reports
Internet/networking usage reports
Colocation bandwidth usage reports
Free Productivity Applications
OnePath includes free software to increase security, productivity and reduce costs. These are not just open source tools. Most have been specifically developed or use commercial, licensed software.
Security Penetration Tests. FREE

Schedule and perform surface scans on all your Pathway provided IP addresses
To find out more: visit the Penetration Test page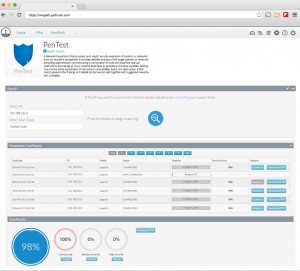 Storig: File Sharing & Storage. FREE

Secure file sharing and storage (similar to Dropbox).
Share data with three users from your organization
20 GB total shared storage space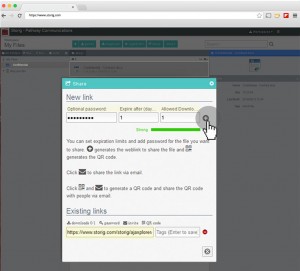 HostPath: Website & Email Hosting. FREE

1 domain for email and website hosting
2 GB of hosting space and 150 GB of bandwidth
50 GB of email storage, 40 mailboxes and 5 mailing lists
Easy to use Control Panel for DNS, file management; FTP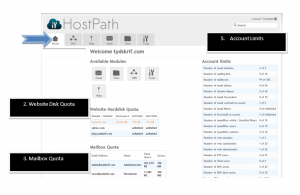 Pifiq: Data Analytics Application. FREE

Create an unlimited number of data visualizations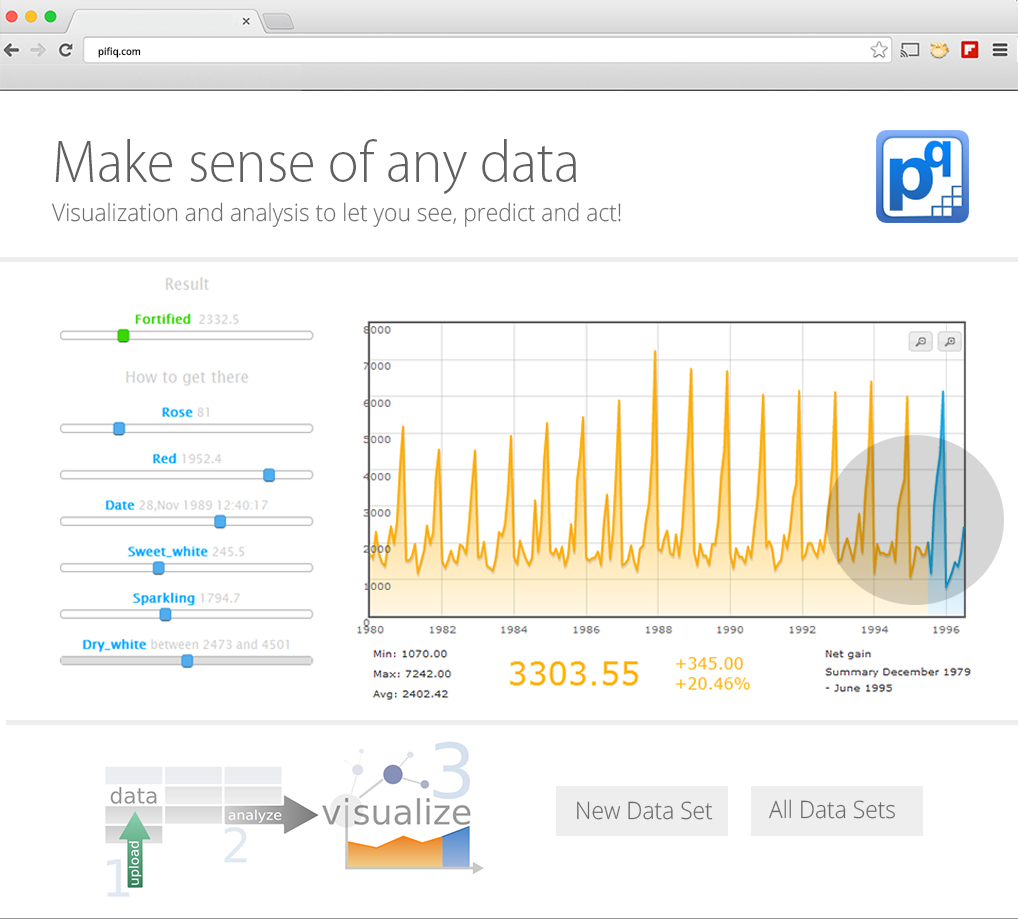 NetCheck: Connection Test. FREE

Test your connection to our data centre.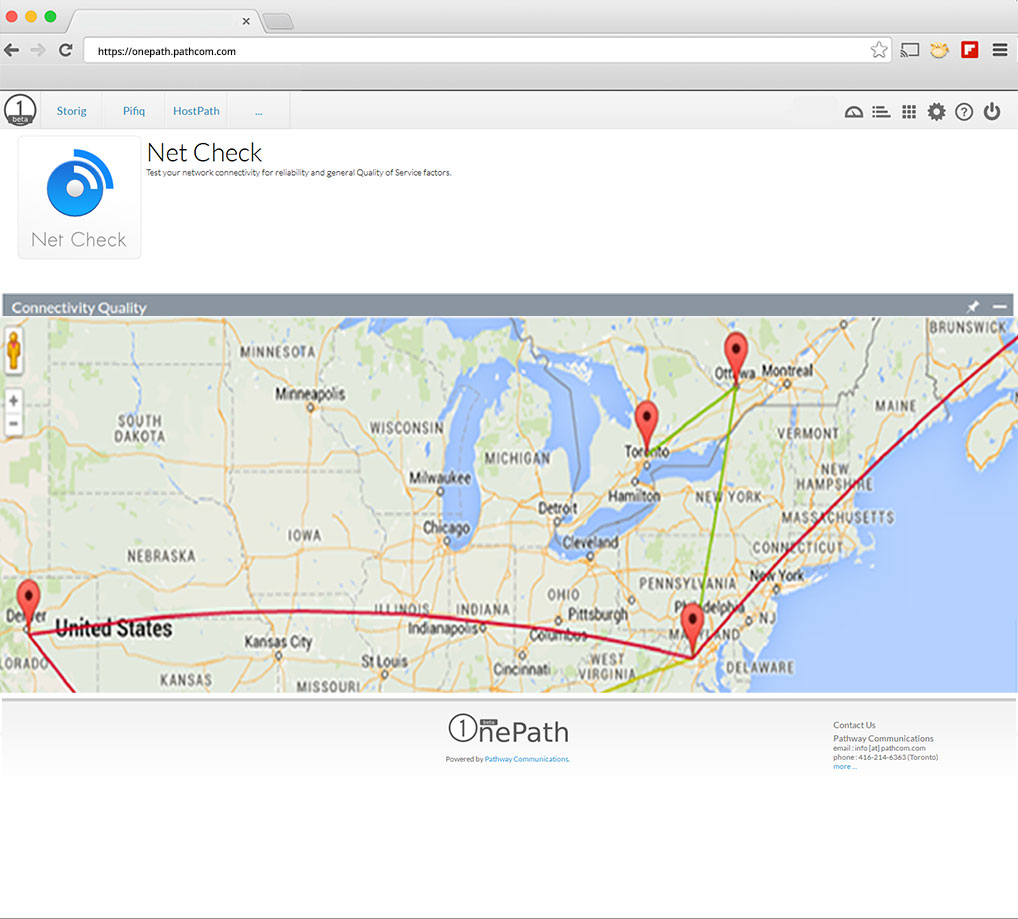 BENEFITS
OnePath will help your IT Administrators monitor Internet usage, plan for capacity and upgrade services to as you grow, so that your business continues to thrive. All from one convenient portal. You will also see increased productivity and a decrease in IT costs when your team uses the free applications. Here are some of the benefits of our OnePath portal and the applications we include for your use:
Optimise Internet usage – Reports show how your Internet connection is being utilized.
Plan capacity – custom alerts warn when resource usage reaches thresholds you set.
Improve security – watch network traffic use and trends for anomalies
Reduce costs, increase productivity – use our free applications from your OnePath portal
HOW TO ENROLL
Enrollment is quick and easy. Our goal is to set up your account within two business days of receiving your request.
Complete the online form at the bottom of this page
Our Provisioning Team will verify your contact and account details, to ensure your security and will then set up your account.
We will then send you an email with your portal login credentials.